Posted by Csaba Vandor on May 28th 2021
1971-1978 and 1979-1982 for 124 Spider and Sport Coupe Wiper Relay Kit Installation Instructions
Tired of slow wipers on your classic Spider? Improve the speed of your windshield wipers by installing this wiper relay kit. This kit allows power to bypass the switches which cause a voltage drop, allowing the wiper motor to receive full voltage from the alternator. This makes driving your classic Spider in inclement weather more enjoyable and safer.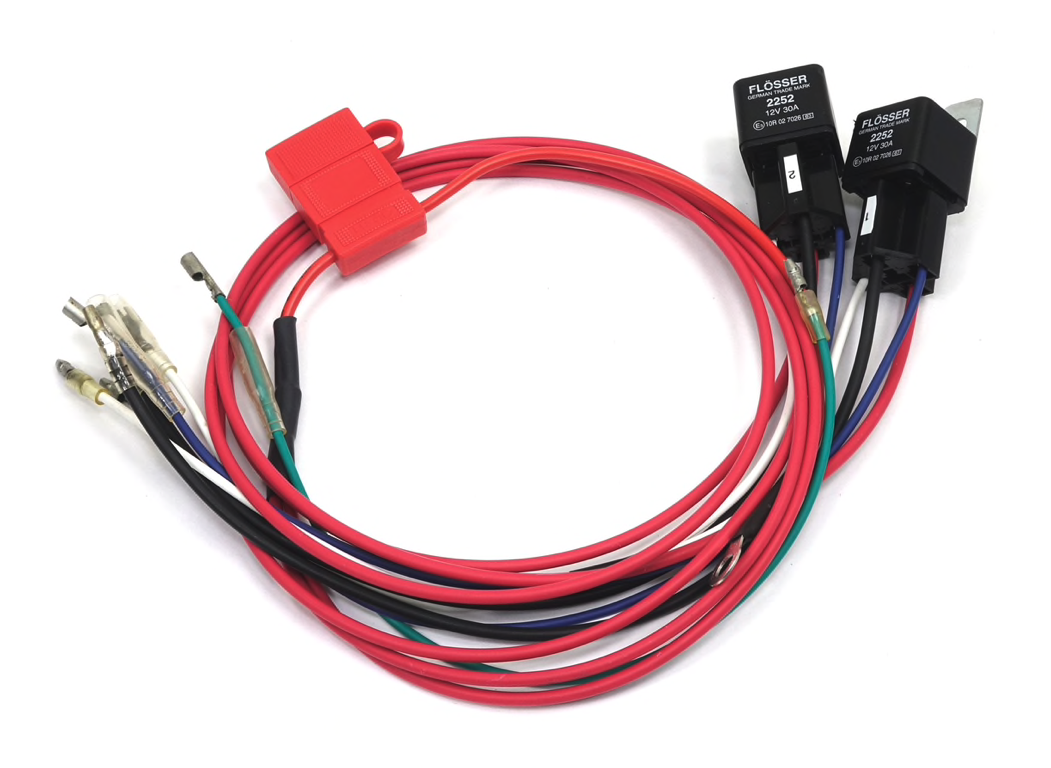 Remove the cowl to get access to the wiper motor.
Get a helper for this and be very careful to not scratch the fenders. It helps to put masking tape on the fenders next to the cowl, so if the cowl touches it does not scratch the paint.
Unplug the wiper motor electrical connection and plug in the relay kit's connectors.


Route the kit's red wire through the hole where the wiper motor wires go into the cowl area.


Route that wire to the alternator and connect it to the output stud of the alternator. Be sure the wire is secured and will not get crimped or rubbed while in use.


You may elect to secure the relays in the cowl area with zip ties or screws.Be sure they are in a place where they will not interfere with the wiper motor or its operation.
Reinstall the cowl.